Welcome to Earthfare
An eco friendly grocer in Glastonbury, Somerset
Offering a feast of organic, local and plant-based treats, as well as everyday essentials. Our amazing range of wholefoods, superfoods and supplements plus planet friendly products for your home make greener and healthier living a little easier.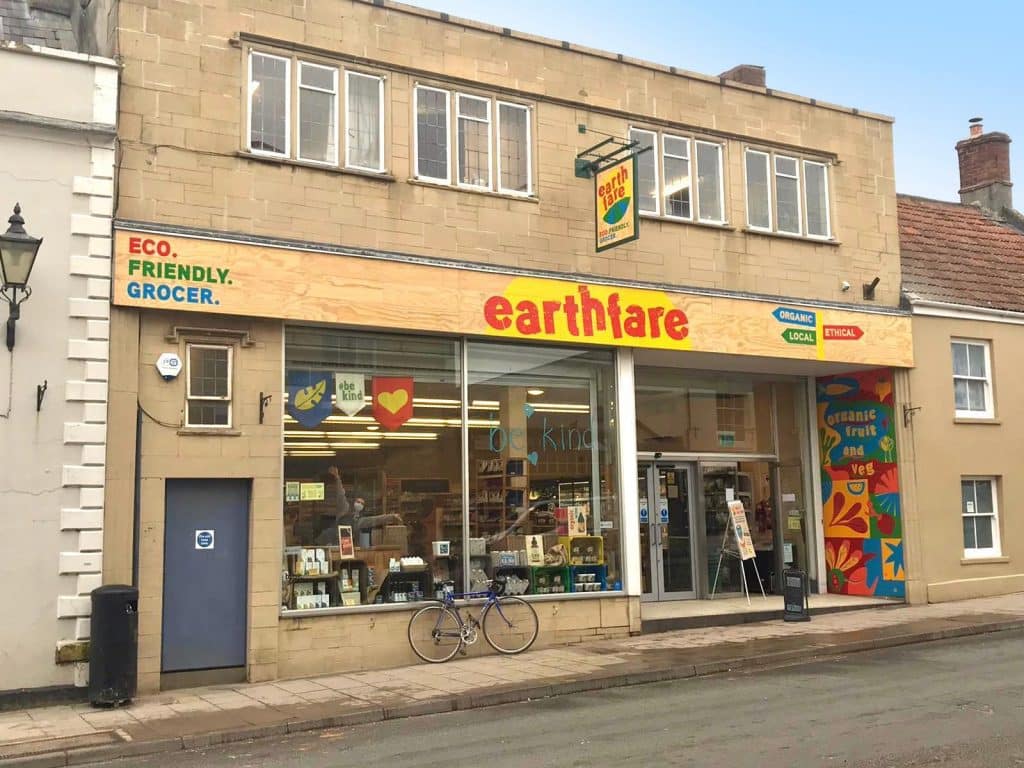 Image: Our store in Glastonbury

Our store is run by a dedicated, knowledgeable and passionate team, and our aim has always been to provide a great service for our local community, as well as being the go-to store for all those wishing to follow a more natural, alternative and healthier lifestyle—something that moving to our new, bigger premises in 2009 enabled us to achieve even more comprehensively than before.
Located towards the top of Glastonbury High Street, our spacious store accommodates a broad range of products and includes a dedicated Deli counter stocked with a mouth-watering range of homemade goodies crafted by our in-store chef Janna and her talented team.
Below: A couple of our fantastic deli team!