Agnus Castus
Also known as Monk's Pepper, Chaste Tree, Chasteberry, Lilac Chasteberry and Abraham's Balm, Agnus Castus is a delicately textured flowering shrub with fragrant, lavender flowers.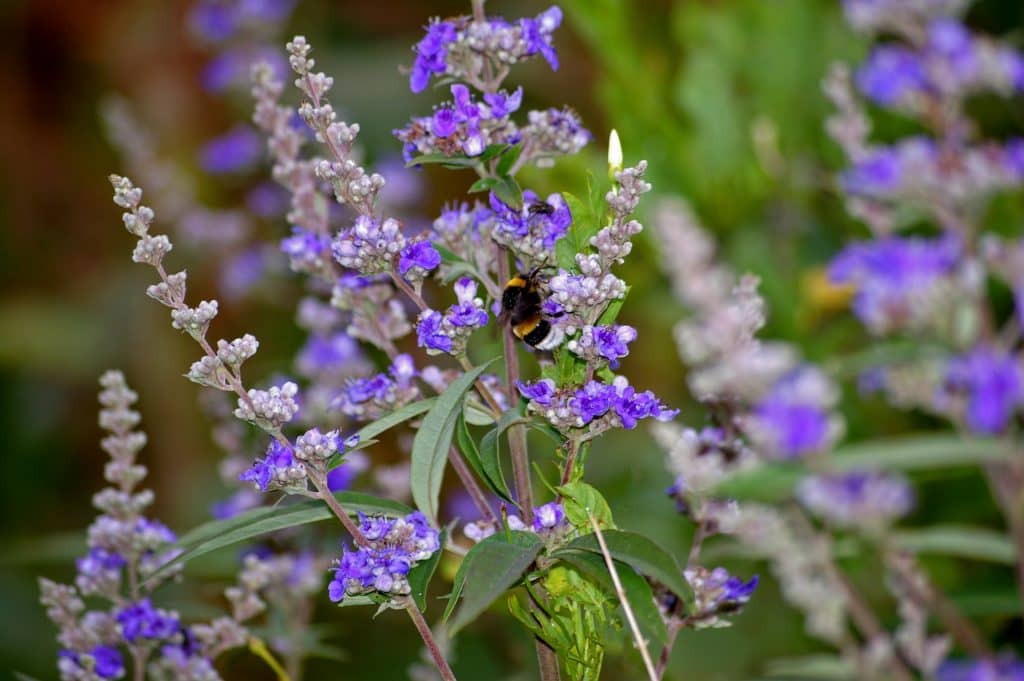 A native of the Mediterranean, it is one of only a few temperate-zone species of the generally more tropical flowering plants belonging to the Vitex genus.
Traditionally Agnus Castus has been used in a variety of ways, not least for weaving baskets in much the same way as we may use grasses or vines or bamboo or willow.
But in herbal medicine Agnus Castus is known for its ability to balance hormones, especially in younger women, although the plant's berries – and to some extent its leaves – are considered a tonic for both the male and female reproductive systems.
In ancient times Agnus Castus was known as an anaphrodisiac (or anti-aphrodisiac) as it was believed to blunt the libido. More modern research, however, disputes this, and some herbalists today even attribute Agnus Castus with aphrodisiac qualities.
In any event, Agnus Castus is recommended in contemporary herbal medicine for hormone balance, management of premenstrual syndrome and its associated breast pain (mastalgia), and also to alleviate the symptoms of various gynaecological problems.
Uses: Leaves, flowers and berries can be taken as a tea, decoction, infusion, tincture, syrup or elixir.
To make a tea: Pour a cupful of almost boiling water on a teaspoon of Earthfare Organic Agnus Castus and let it brew for 10-15 minutes before drinking.
For further information on the properties and use of Agnus Castus we suggest you consult a qualified herbal or medical practitioner.