Borage
Also known as Bee Bread, Bee Plant, Common Bugloss and Starflower, Borage is an annual herb native to the Middle East, where it originated in Syria.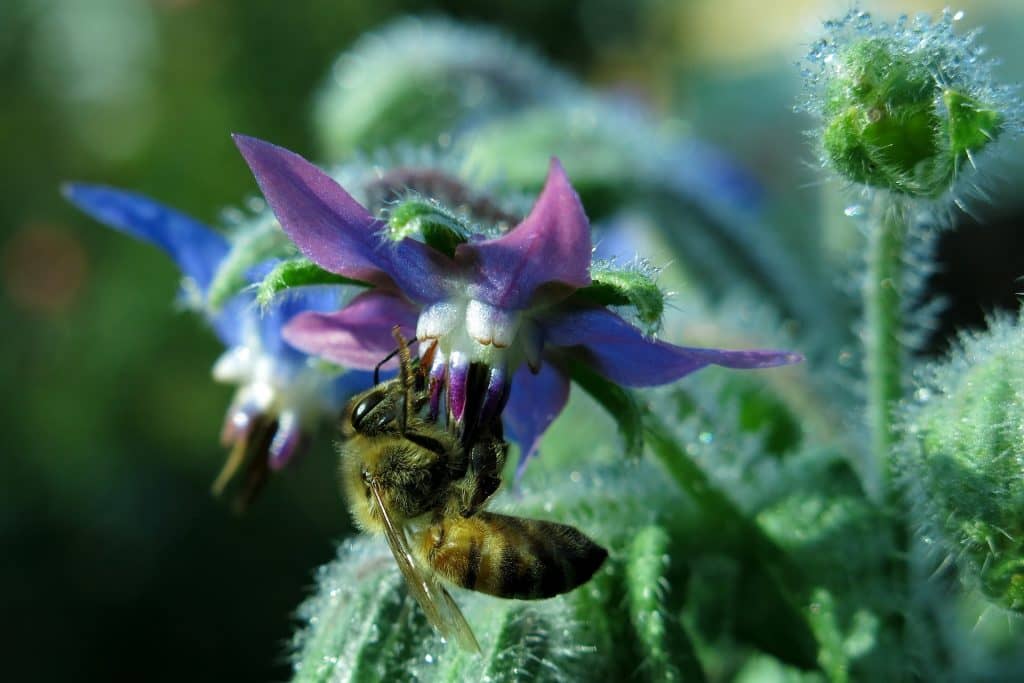 It is today naturalised throughout the Mediterranean, and grows well enough here in the UK, too.
As well as for its culinary uses, Borage has also long been used medicinally in the treatment of hormone balancing and metabolism regulation, especially in relation to symptoms of PMS (stomach cramps, breast tenderness, mood swings) and menopause (hot flushes and night sweats).
A favourite of bumble bees and honey bees alike, this exquisite garden herb has also been traditionally regarded for its ability to help ease coughs, colds, bronchitis and other chest and respiratory infections, and is also recommended as an anti-inflammatory.
In this regard Borage has been used to treat inflammatory skin conditions such as:
acme
atopic dermatitis
eczema
psoriasis
rosacea
As well as other surface wounds and even symptoms of rheumatoid arthritis.
It is also promoted as an antiviral agent.
Other conditions Borage has been traditionally used for include stress, depression, poor circulation and heart disease, and it has also been used as a diuretic.
And there we have it! Given the impressive list of conditions noted above, it will come as little surprise to learn that Borage is also sometimes recommended as an all-round tonic and immune booster.
To make a tea: Use 1-2 teaspoons of Earthfare Borage to a cup of boiling water and allow to brew for 10-15 minutes before drinking.
For further information on the properties and use of Borage we suggest you consult a qualified herbal or medical practitioner.