Comfrey
Comfrey is a perennial herb native to Britain and Europe, and its many reputed medicinal and fertilizing uses has made it a significant herb in organic gardening.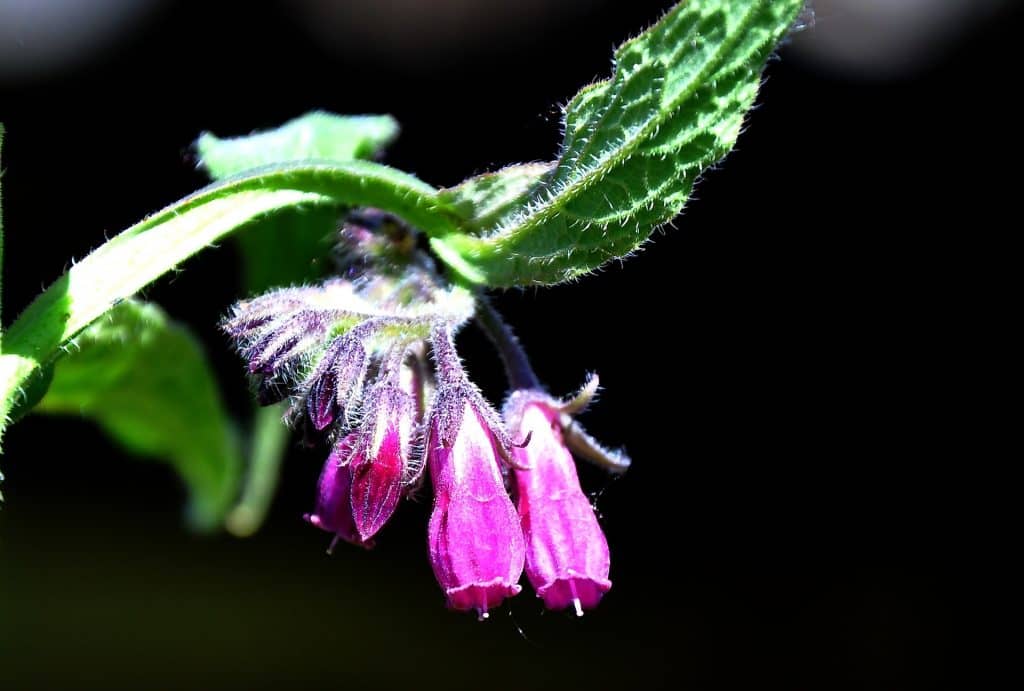 Also known as knitbone, Comfrey has been scientifically confirmed to aid the formation of new tissue, but is recommended for external use only.
Traditionally then, Comfrey has been used to treat bone fractures, sprains, bruising, skin ulcers and other external ailments, with scientific studies showing that the allantoin contained in Comfrey may actually help in the healing, growth and development of bones, cartilage and muscle.
Directions for use: Historically the roots and leaves of the Comfrey plant were boiled in water and a compress was made from the decoction, which was then applied to the wound. Comfrey may also be applied in the form of an ointment.
EXTERNAL USE ONLY: Comfrey may cause liver toxicity and is not recommended for internal use.
For further information on the properties and use of Comfrey we suggest you consult a qualified herbal or medical practitioner.