Elder
Elderflowers
The Elder is a genus of about 30 shrubs and small trees common the world over, though more widespread in the northern hemisphere – in Britain, Europe, Asia and North America.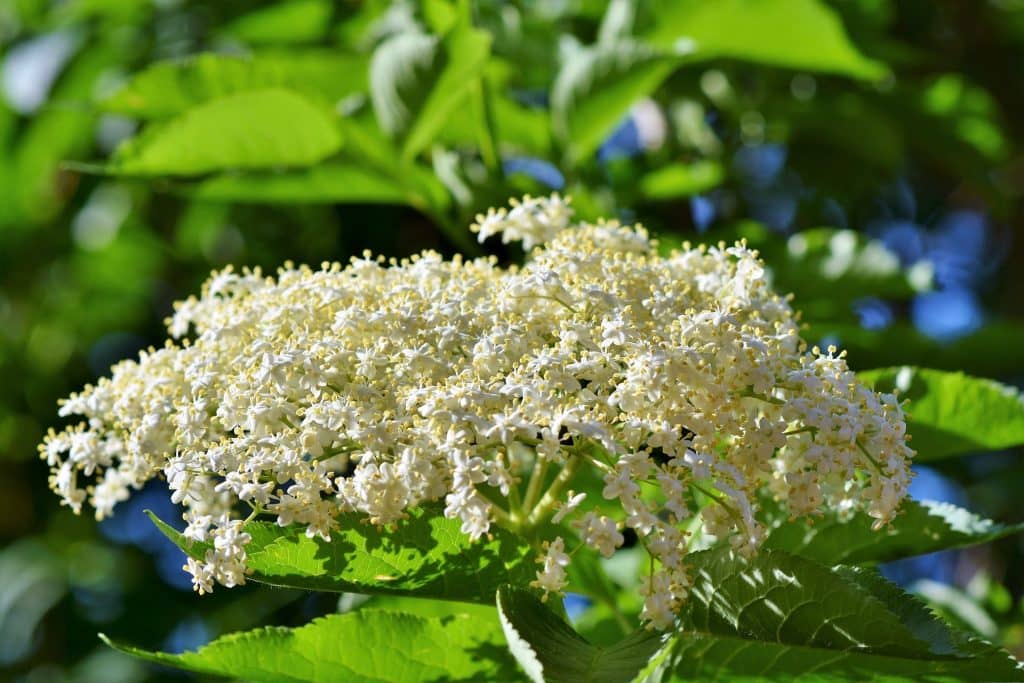 Elderflowers are commonly used for making herbal tea or home-made wine, but historically they have also been considered to possess a variety of therapeutic properties.
In this regard, Elderflowers have been used to reduce fevers and inflammation, boost the immune system and stimulate circulation, as well as to ease respiratory and rheumatic conditions.
Elderflowers are also considered an astringent, and have been used to help relieve eczema, acne and psoriasis, as well generally improve the complexion.
To make Elderflower Tea: Add water just below boiling point to a teaspoon of Earthfare Organic Elderflowers, allow to brew, then simply strain and sip.
Elderberries
Elderberries, the fruit of the Elder, have also been used traditionally to boost the immune system, to reduce the severity of flu and to act as an internal cleanser.
Most notably Elderberries are recognised for their antioxidant content, and are said to help lower cholesterol, improve cardiovascular health, help improve the eyesight and fight viral infections, in particular throat and chest infections.
To make Elderberry Tea: Add a cup of water to Earthfare Organic Dried Elderberries (add cinnamon and ginger to flavour), bring to the boil then reduce heat, cover and allow to simmer for 15 – 20 minutes.
Elderberries are also a traditional ingredient in jams, jellies, pies and home-made wines – enjoy!
Other uses: Poultices containing Elderflowers and Elder Leaves are often used on skin wounds, including cuts, grazes, burns and swelling.
For further information on the properties and use of Elderflowers we suggest you consult a qualified herbal or medical practitioner.