Hormone Reset Programme
Earthfare is offering its fabulous team the chance to join a 28-day Hormone Reset Programme, introduced by Supplement Advisor Cheryl and supported by another fantastic advisor Carol. Hormone regulation plays a significant role in the human body as a whole and is often understated in its importance. When out of balance, this can lead to fatigue, weight fluctuations, stress and for women, ovulation and fertility are impacted. To try and improve the functioning of this system, a group of willing team-member volunteers will be following a diet plan with tasty recipes (avoiding certain foods and embracing others) and utilising a range of specially selected supplements, which together will help the endocrine system to thrive. We will also be learning more about how the physiological, mental and spiritual are interlinked to improve wellbeing – something that we are always keen on encouraging at Earthfare! The team will be supporting each other via a Whatsapp group and a weekly Zoom session.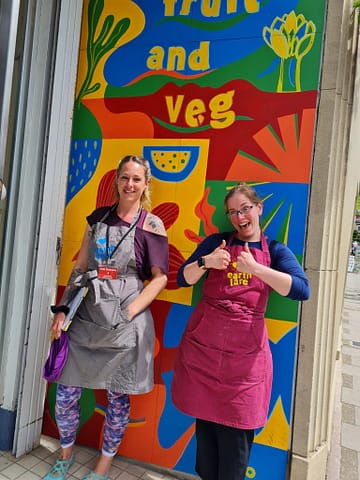 Here is the breakdown of how the month will look:
Week 1: Introduction- recipes, plan. Balancing blood sugar and reducing cravings.
Week 2: Menopause, PMS, Endometriosis. Cleansing and detoxification.
Week 3: Adrenal and thyroid support, sleep. Nourishing these aspects for health and balance.
Week 4: Virtual session If you would like to know more about the programme and how you could benefit, please don't hesitate to pop instore and talk to Cheryl or Carol about how you can get involved.
Good luck to those starting the programme and we will keep you updated with their progress!