Horsetail
Known by a variety of diverse names – including Bottlebrush, Corncob Plant, Dutch Rushes, Paddock Pipes, Pewterwort, Puzzle Grass, Scouring Rush, Shave Grass and Snake Grass – Field Horsetail or Common Horsetail is found pretty much everywhere except Antarctica.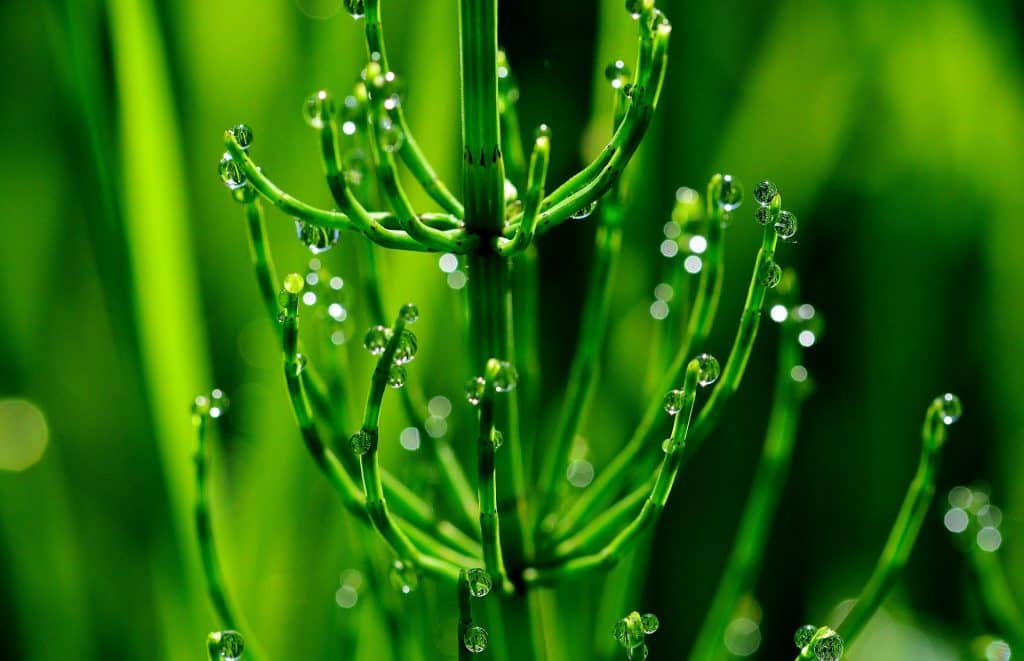 A non-flowering perennial herb with some staying power, Horsetail has been around for more than 100 million years.
Indeed, with no close relatives still in existence, this deep-rooted plant with its fir tree-like shoots is what's known as a 'living fossil'.
Over many centuries Horsetail has been used in folk medicine to treat a range of complaints, including kidney disorders, bladder problems, urinary tract infections, ulcers, even arthritis and TB.
In Chinese medicine Horsetail is often favoured for the treatment of flu and fevers, as well conjunctivitis, dysentery and haemorrhoids.
And because it is rich in silica and silicic acids, Horsetail is also indicated by some herbalists as a treatment for osteoporosis.
Horsetail can be used externally, too, for surface burns and abrasions, as well as bruises, sprains and fractures, and even for rheumatic pain.
And to complete the list of this herb's seemingly endless talents, Horsetail can also be used as a diuretic.
To make a tea: Use 1-2 teaspoons of Earthfare Organic Horsetail to a cup of boiling water and allow to brew for 10-15 minutes before drinking.
For further information on the properties and use of Horsetail we suggest you consult a qualified herbal or medical practitioner.