Our Suppliers
Below you will find links to some of our ace suppliers…
To find out more about them just click on the relevant logo and it will take you through to their website 🙂
We will be adding more as we go along…
…So watch this space!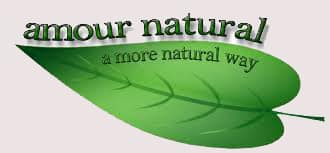 Amour Natural
The UK's fastest growing natural product company, specialising in Aromatherapy Oils, Massage Oils and Body Care Products … and based right here in Glastonbury 🙂
Bath Culture House
Local producer of Live-Culture, Handmade, Vegan, Artisan Food and Drink – Chease, Kombucha, Kimchi and Sauerkraut. Delicious and great for digestive health!
Bio D
Producers of ethically and sustainably sourced household cleaning products in 100% recycled and recylable containers.
Clive's Pies
Local producers of Organic Plant-Based Pies, Tarts and Bakes for more than 30 years. Naturally delicious and made without pesticides or GMOs, each one is a parcel of pure plant-based joy 😊
Essential Trading
A local worker cooperative specialising in the supply of Organic, GMO-free, Fair-Trade, Vegetarian and Vegan wholefoods to independent businesses in the UK and abroad 🍆🥑🥕🥒🌶🍍🥦
Glastonbury Spring Water
Locally bottled still and sparkling spring water sourced from George's Spring deep beneath the iconic Glastonbury Tor here in Somerset 🙏🌞
Glebe Farm
Local Organic Farm and Farm Shop (Pitney Farm Shop @ Glebe Farm) selling Free Range, Organic Eggs produced on 90 acres of organic farmland 🐔🥚🐔
Hecks Cider
Local producer of Farmhouse Cider fermented in oak barrels and consumed in equal measure! 🍺 🍺 🍺